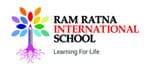 Graphic Designing work : a) Design in creating branding, sales and marketing– this will include corporate brochures, posters, signage, standees, flyers, banners, pamphlets, hoardings and logos etc.  (b)Ensure all artwork produced meets the needs, requirements and brand values of the institution.  (c)Creation of digital design work, including display banners, website mock-ups and infographics  (d)Working with external departments to extend concept and visuals to other internal and external marketing-related material.  (e)Making sure artwork is correct and supplied in the right format/sizes/color codes before being sent to press and production facilities.  (f)Conceptualize ideas and complete work within budget and on deadline.  (g)Successfully managing the entire process from brief to final artwork. (h) Birthday video for staff 
2) Digital marketing Work: handling social media page of school  Facebook, Instagram, Twitter Maintaining all the caption data and photo
3) Photography and Videography of all the events and activities
4) Assisting PRO with admission related work
5) Handling government Data
• Qualifications: Minimum Bachelor's Degree, Certification in Graphics Designing.
• Experience: 1-3 yrs of experience in Corel draw, Photoshop, HTML, Webpage Designing, Video Editing, Illustrator, Premier pro
• Number of position: 1
• Only shortlisted candidates will be contacted.
Location: Bhayander west- Uttan Gorai Road